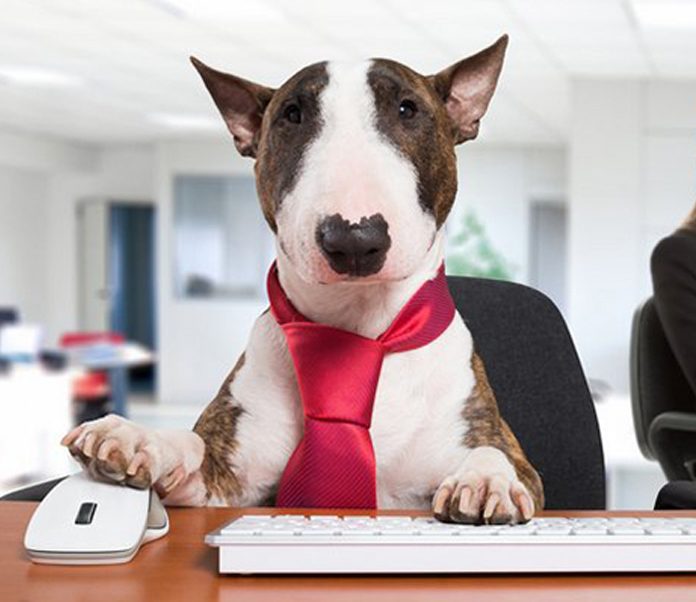 It's no secret that the pet industry has grown tremendously over the last 10 years. Pet owners are spending more money than ever on their canine companions. Not only are we spending more money, but we're also pushing for companies to create unique products to meet our every pooch-related need. The biggest dog companies in the world are meeting those needs and then some.
According to the American Pet Products Association, $66.75 billion was spent on pets in the United States last year. The specific breakdown of this spending looks like this:
Food – $28.23 billion
Supplies and over-the-counter Medicine – $14.71 billion
Vet Care – $15.95 billion
Live animal purchases – $2.1 billion
Pet Services (grooming, boarding, etc.) – $5.76 billion
And that's just in the U.S. Imagine what these numbers look like for every country in the world. I know I mentioned that these numbers have drastically increased in recent years, but let me put that into perspective for you.
In 2006, Americans spent just $38.5 billion on their pets and in 1996 that number was only $21 billion. We spent more on pet food alone in 2016 than we spent on all pet products a mere 20 years ago.
With that said, who's profiting the most in the pet industry? Let's take a look at some of the biggest dog companies in the world and the products that they manufacture.
15 Biggest Dog Companies in the World
Top Dog Food Companies
Unless you've been living and shopping in a cave, you will certainly have heard of each of pet food's big four corporations. Between these big four, they own almost all of the best known dog food brands.
1. Mars Pet, Inc.
The largest of the big pet food corporations is Mars Pet, Inc.
Mars own household dog food names most of which are very familiar to pet owners in the U.S. and are some of the most commonly purchased and recommended, such as these popular dog food brands below:
Pedigree
Cesar
Chappi
Frolic
Pal
Nutro
Greenies
James Wellbeloved
Royal Canin
Royal Canin Veterinary Diets
2. Nestlé Purina PetCare
The second largest pet food manufacturer is Nestlé Purina.
The name probably rings a bell more for its brand of chocolate, however Nestle owns and manufacturers large dog food brands like Bakers, Bonio, Winalot, Beta, ProPlan, Beneful, Purina One and Purina Veterinary Diets.
3. Hill's Pet Nutrition
The third largest dog food company is the famous Hill's Pet Nutrition.
Hill's Pet Nutrition is also home to two of the largest vet recommended and vet supplied dog food products worldwide. These are Hills Science Plan and Hills Prescription Diets, both of which are often recommended by veterinarians.
4. Spectrum Brands/United Pet Group
Finally, the fourth largest pet food company in the world is lesser known Spectrum.
Spectrum is home to two very large brands of dog food brands that are in themselves very well known and respected in the US – Eukanuba and Iams.
Why are they the world leaders in pet food?
Without digging too much into the business terminology, analysis and history, the answer is quite simply – they got there first, or they were purchased by other huge conglomerates with large net worth.
Today, these world-leading largest dog food manufacturers can afford expensive TV advertising, unlike a lot of smaller and newer pet food brands. They can also afford the terms imposed by supermarkets. Thus, they receive the most exposure. They also spends millions on inventing new dog food formulas. This is probably why, even if you've never owned a dog, you can still recognize some of the names in the above lists.
On their journey to becoming one of the big four dog food manufacturers, these pet food companies have managed to buy out the most successful independent brands to expand their product range, and they continue to buy new pet food brands almost monthly.
Together, there pet food companies have also effectively invented veterinary diets and now-controversial prescription dog food brands. By creating dog food directly for vets, 9 out of 10 vets now recommend foods from one of these top four companies. That is not to say that every brand of vet recommended dog food must be always bad, since companies do spend insane amounts of money on testing what works best for dog's health.
However, except for a few well respected dog food brands, a lot of them are low quality.
With a large expenditure on advertising, supermarket special offers and retailer incentives, you might be right in thinking that less money is spent on ingredients in their dog foods.
Depending which type of dog food you're currently thinking one, one look through the ingredient lists of two of the biggest dog food brands, Pedigree and Bakers, clearly shows that effort is pumped more into the marketing of these dog foods, and is a major credit to the brand's success over the quality of the products.
Top Dog Toy Companies
Dog toys have changed over the last few years. There are thousands of great toys for dogs to choose from, and most pet owners prefer to buy their dog a variety of things to play with. Whether your dog likes rope toys, stuffed toys or treat dispensing toys, you've surely heard of these large companies who made huge leaps in this industry area.
Unlike dog food companies, manufacturers of dog toys usually have a much better reputation among dog owners. Mostly it's because their products aren't consumable and the quality of the dog toy is directly related to how popular the brand is.
5. Mammoth Pet Products
Mammoth Pet Products has been a leading innovator and manufacturer of premium dog toys since 1995.
The company is passionate about developing toys that dogs love. With over 300 items, they offer a large variety of puzzle toys and some of the best interactive dog toys – from squeak toys to tug ropes – for all breeds and sizes.
6. KONG
KONG is one of the fastest growing dog toy companies today, manufacturing some of the best high quality KONG pet toys and gaining solid respect from dog owners around the world.
KONG's founder, Joe Markham, loved his retired police dog, Fritz, but did not love his destructive chewing habits. Fritz loved to crunch on rocks, sticks and other harmful items, causing his teeth to wear down. His need for stimulation and play was not being met.
One day, while working on a VW Bus, Joe began throwing out car parts to Fritz to lure him away from the rocks. Fritz was immediately taken with a rubber suspension part and dropped it in Joe's lap to play. The erratic bounce and toughness of the rubber inspired Joe.
Now, KONG Company creates their own proprietary, pet-safe, built-to-chew rubber dog toys. Durable, fun and safe to chew, dogs and owners love KONG. The company claims that their toys "are the best of the best in quality, originality, variety, safety and value". KONG toys are popular across the globe and are stocked in stores across Europe, America, Australia and Asia.
7. Petmate
Petmate is passionate about pets and their families and are considered a world leader of solutions and excellence in the pet industry. The Petmate company created the first dog kennel at their home office in Arlington, Texas 50 years ago.
What started with kennels has grown to encompass a full line of innovative and best selling dog toys. They continue to produce many products in the USA at their manufacturing facilities in Arlington, Texas.
The Petmate manufacturing facility has been given the Edison Green Award for being "a leader in globally recognizing, honoring and fostering innovation and innovators to create a positive impact in the world." They produce some of the most popular dog toys, including toys from:
Chuckit!
Dogzilla
Booba
JW Dog
You've probably owned one of their dog toys at one time or another.
Top Dog Supplies Companies
More than $14 billion was spent on pet supplies and over-the-counter medicine last year. It's safe to say that some of the following dog supplies companies have really taken off in the last few years, as they continue to innovate and bring new and interesting ideas.
8. Happy Pet
Pet health, happiness and well-being are Happy Pet's passions, and they endeavor to ensure that every product they create is perfectly crafted and constructed to support the natural instincts and unique lifestyles of each animal.
Inspired by the simple inventions of a rubber ball, Happy Pet has become a respected market leader and widely acclaimed innovator in the pet products for dogs, cats, small animals, birds, fish, reptiles and amphibians.
Their extensive range of products includes toys, collars and leads, treats, grooming, beds and bedding, clothing and fashion, housing, hygiene and health, travel and safety and food and supplements. Over 40 years of international pet trade experience has also earned them a reputation as one of the most reliable and customer focused companies in the industry.
They currently design and manufacture over 2,000 high quality products which are sold and distributed to over 10,000 retailers worldwide. Happy Pet owes their success to staying one step ahead of the competition and understanding the changing needs of today's pets and pet owners.
9. Rosewood Pet
Rosewood Pet has been sourcing and making top quality, great value pet products for over half a century. The company sources, produces and distributes pet accessories, pet treats and a range of related products for pets and the people who love them. Rosewood Pet also designs and develops their own pet care products.
It all started in 1960, when three animal-loving friends realised that pet shops across the UK needed a greater range of pet products in their stores. Rosewood now exports to over 60 countries across Europe, the USA, Australasia and the Pan Pacific.
10. Pet Brands
Pet Brands' vision is to become the number one partner for innovative, quality pet accessories and treats worldwide. With a worldwide team and offices and showrooms in the UK, China and India, Pet Brands are committed to providing a reliable efficient service.
Their mission is to provide pet treats and accessories that exceed customer expectations and empower people to have a stronger relationship with their pets. Pet Brands' product portfolio includes some of the world's most recognizable brands, from Hello Kitty and Tatty Teddy to Alan Titchmarsh and RAC. They also have an expanding portfolio of their own label brands including InterAct, Nooties, Chocoholic and New England to name a few.
Top Vet Care Companies
Every dog owner knows that vet care can add up very quickly. Between yearly checkups, flea and tick preventatives and unexpected injuries, canine parents can spend thousands of dollars every year on vet care for their pets.
11. Zoetis
With over 300 products used in over 100 countries, Zoetis company is the leader of the animal health industry. It all began when Pfizer researchers discovered Terramycin(oxytetracycline), an antibiotic shown to be effective against more than 100 different infectious organisms.
From here, Zoetis has worked its way to creating innovative medicines and vaccines, complemented by diagnostic products and genetic tests. For example, Zoetis launched Palladia, the first drug to be approved by the FDA for treating mast cell cancer tumors in dogs.
In their mission, Zoetis say: "We are working every day to better understand and address the real-world challenges faced by those who raise and care for animals in ways they find truly relevant."
12. MSD Animal Health
MSD Animal Health, known as Merck Animal Health in the United States and Canada, is the global animal health business unit of MSD. They offer one of the industry's most innovative portfolios, not only of products, but also of services and technologies to prevent, treat and control diseases across all major farm and companion animal species.
Merck Animal Health manufactures dog vaccines, anti-infective and anti-parasitic drugs, fertility management drugs and other specialty pharmaceutical products. To help pet owners control parasites, for example, MSD introduced the first chewable tablet for dogs that is effective against fleas and certain tick species for up to 12 weeks. That's nearly three times longer than monthly products.
13. Merial
Merial, a very well-known company in the US, develops and markets veterinary products including anaesthetics, anti-parasitics, antimicrobials, and gastrointestinal, respiratory and cardiovascular medicines. It also produces vaccines for all pets.
They have often been known as having some of the best dog flea products. Fleas, ticks, and internal parasites like heart-worm are the bane of a happy dog's existence. Merial produces industry leading solutions to these common and potentially dangerous pests.
Vets around the world recommend and prescribe these products to their clients, along with our range of vaccines to help protect pooches against serious diseases like rabies, distemper, parvovirus, and more.
Merial are responsible for creating the most often purchased tick and flea pills, and other flea/tick treatments through their brands: Frontline, NexGard and HEARTGARD Plus, which is described as "the most recommended heartworm disease preventative for dogs".
14. Elanco
Elancodevelops and markets products to treat animal health and increase protein production. Products include flea protection for dogs and cats.
At Elanco, they provide solutions that empower them to advance a vision of food and companionship enriching life. As pets increasingly become important parts of our families, so too does the need to help them live longer, healthier, higher-quality lives.
15. Bayer
The Bayer business unit, Animal Health is the fifth largest animal health company in the world. But with over 100 products, they're the leaders when it comes to spot-on technology, creating popular tick, flea, worm products Advantage, Advantix and Advocate.
Bayer has secured a leadership position in researching and developing products for animal health and pest control since 1919, and are constantly developing new and better products to benefit the animals in our lives.