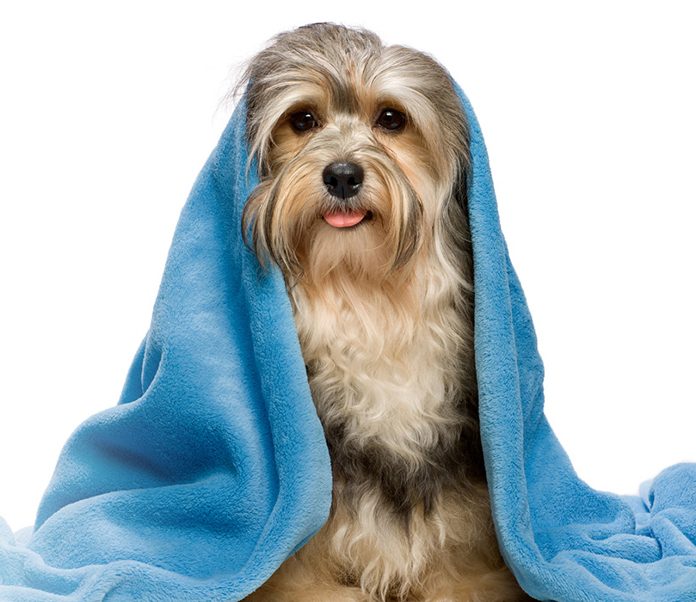 Self-serve dog washes are a popular canine trend that can enable those in the pet industry to clean up—literally and figuratively. According to Dave Grass, author of "Start Your Own Self-Serve Dog Wash," this can be a lucrative business—especially with the pet industry continuing to experience a boom adding more and more dog owners each year.
Here's what you need to start your own self-serve dog wash business:
Supplies You'll Need
Proper space
Hot and cold water supply
Tubs
Sewage access
Tubs
Non-skid pet ramps
Supplies including shampoos and towels
General business insurance
A genuine fondness for pets, and people
Electricity
Identifying the Location and the Kind of Dog Wash 
There are two kinds of dog washes: total self-serve coin-operated and a self-serve with on-site oversight that may also offer supplemental pet services such as grooming (in which case you'll also need hairdryers and styling tools (i.e., brushes).
The coin-operated dog washes automatically dispense water and shampoo and operate on timers; similar to automatic car washes. The non-coin operated system involves someone taking the customers' money, with no set time limit. Although you need to make sure customers don't hog the tubs, especially if other customers are waiting in line.
There are also stand-alone dog washes such as dog washes incorporated into existing pet businesses such as doggie daycare or kennels. Regardless, it's advisable to have someone present in case a customer has a question. Also, you need to make sure the facility stays clean and you may need to handle any problems that might arise such as an overly aggressive dog.
You Need the Right Space
In addition to having the right amount of space, you will also need access to proper plumbing and other utilities. Those who run doggie daycare facilities or kennels might set this up a doggie wash in their existing space or lease (ideally adjacent) space.
If you don't have any existing space, you can purchase a fully equipped modular dog wash building from a manufacturer such as Kleen-Rite. Most importantly, the space should be safe structurally, free of any toxic chemicals, and well-maintained at all times.
Determine Your Pricing
This varies depending on what a particular market will bear, and the dog wash system one operates. In a small, rural area, the cost for a coin-operated system is about $5 for 10 minutes. In high rent areas (such as New York City), the rate is closer to $12 for 10 minutes.
At Bark 'N Bubbles, a Virginia dog wash operation that is not coin-operated and offers both self-serve and full-service options (customers can wash their dogs themselves or have a staffer do this), a do-it-yourself dog wash package ranges from $18 for dogs that weigh 10 pounds or less to $27 for large canines. Because pricing is literally all over the map, the first thing you need to do is a lot of solid research to determine your market's profile and what the competition is charging. If you're entering a market where no self-serve operations exist, look at the most similar geographic-economic area to where you want to set up shop.
Get the Right Insurance
This kind of business is not a high-liability undertaking because people are responsible for their pets. As long as the facility is set up safely, there's not much of a chance for liability. Therefore, any decent general liability insurance is sufficient.
Capitalize on the Retail Potential
In addition to offering the basic supplies such as shampoos and brushes, the supplemental retail potential with a dog wash is vast.
You can offer practical as well as impulse purchases such as doggie treats, dog dental products, eye wipes, bowls, apparel, designer dog tags, and carrying cases—you name it. This is where you can get creative while enhancing your bottom line.