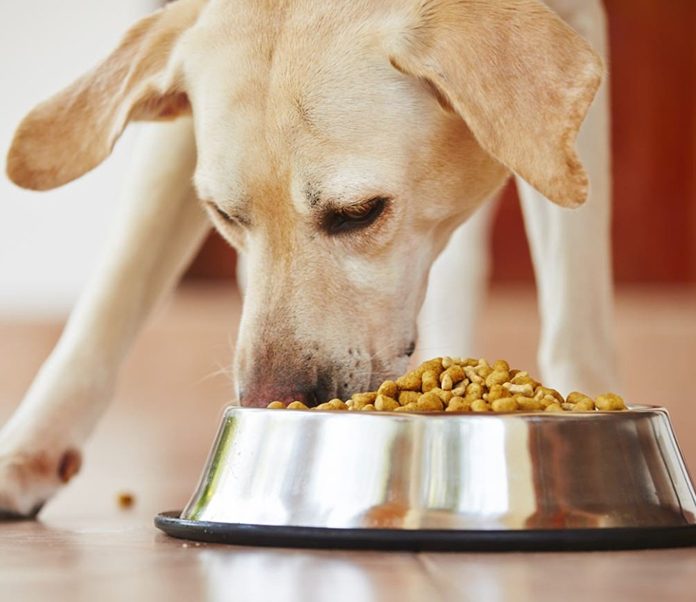 Just like people, your dog's stomach doesn't always agree with the ingredients in their food. If your dog consistently experiences poor digestion or itchy skin, it could be a food sensitivity or food allergy.
Proteins are the most common ingredients associated with food sensitivities and include animal-based proteins (beef, dairy, egg and chicken), as well as gluten in grain-based proteins (wheat, barley and rye). Giving your dog food with simple ingredients and single-source proteins –– such as gluten-free or grain-free dog food –– can help to reduce the likelihood of food sensitivities.
What Are the Signs of Dog Food Allergies?
Dogs with a dietary sensitivity have an immune system that mistakes the food protein for a harmful pathogen. With continued exposure, this can cause digestive and skin issues as the body tries to mount its defense. Dogs may exhibit any of the following symptoms:
Itching or biting their skin
Licking their paws
Chronic ear inflammation
Gastrointestinal problems, such as diarrhea
Food sensitivities are usually diagnosed before three years of age; however, there are other medical conditions that have similar skin and digestive symptoms. If you notice these changes, consult a veterinarian to determine whether your dog has food sensitivity. He or she may recommend a limited-ingredient formula with a novel protein.
Switching to a Novel Animal Protein Dog Food
Isolating the exact problem-causing protein in your dog's food can be difficult. A diet with novel proteins has a limited number of ingredients and often contains fewer protein sources. An animal protein is considered novel if it is not commonly consumed by dogs. For example, dogs that have previously been fed chicken or beef might tolerate a dog food made with lamb.
Gluten Proteins and a Grain-free Diet
Animal proteins aren't the only ingredients that can irritate your dog's digestive system and skin. Gluten found in grain-based proteins may also be at the root of their symptoms. In these cases, your veterinarian may recommend a grain-free dog food.
Recommended Products
| | | | |
| --- | --- | --- | --- |
| Picture | Name | Price | Description |
| | Natural Balance Limited Ingredient Diets Dry Dog Food – Sweet Potato & Fish Formula | $59.67 | More |
| | Natural Balance Limited Ingredient Diets Dry Dog Food – Sweet Potato & Venison Formula | $13.94 | More |
| | simplehuman Medium Pet Food Storage Can, Brushed Stainless Steel, 25 L, 27 lb/ 12.2 kg | $99.99 | More |
| | Stainless Steel Dog Bowl | $13.99 | More |
| | Dog Waste Bags with Dispenser and Leash Clip | | More |
| | Loving Pets Bella Bowl | | More |
| | PetSafe Healthy Pet Simply Feed Automatic Cat and Dog Feeder with Stainless Steel Bowl | | More |
| | Oster Combo Brush for Dogs | | More |
| | Kong Classic Dog Toy | $14.20 | More |