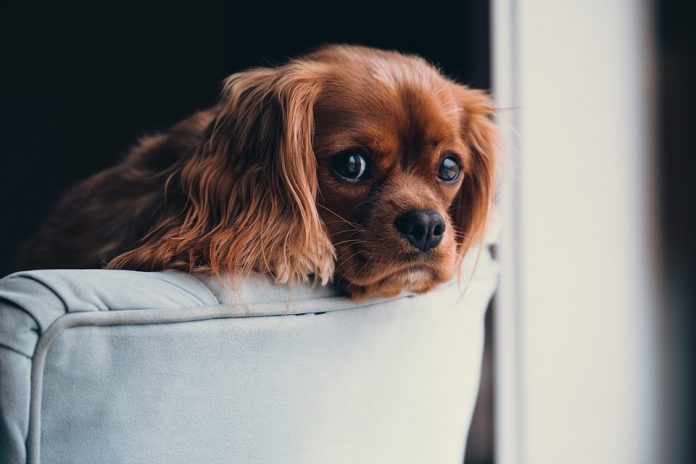 Moving is stressful, and not only for humans—it's hard on dogs, too. These expert tips will help your dog adjust to and thrive in your new home.
Plan ahead to make sure to you're prepared. Before you move, be sure to:
Find out if you'll need to register for a new dog license
Locate a new vet
Get your dog microchipped if you haven't already
Update your dog's ID
Find a great pet sitter or dog walker in your new locale
You can help your dog prepare by letting them sniff out open boxes and suitcases, and giving them plenty of treats while they do. This will help lessen their fears about packing. If you're moving within the same city, it's a good idea to take your dog to your new neighborhood for walks to adjust to the new sights and sounds.
For the move itself, you might consider leaving your dog with a trusted pet sitter so they don't have to be around the hustle and bustle. You can also speak to your vet about calming medication, and anti-anxiety gear like a pressure wrap can help settle nerves.
When you arrive at your new home, don't let your dog run freely at first. Be sure to introduce them to each room and outdoor space on leash, right away. That way, you can both explore safely. Notice if there are any gaps in the fence or other areas where a dog might escape, and be sure to pet proof your new place.
Finally, give them a secure space they can retreat to. Create a "dog zone" with pet gates or an exercise pen, and then fill it with treats, puzzle toys, and a cozy bed and blanket to help your dog feel at home.
Recommended Products
| | | | |
| --- | --- | --- | --- |
| Picture | Name | Price | Description |
| | KONG Cutesea whale, Medium | | More |
| | KONG Cutesea Octopus, Medium | $19.99 | More |
| | FurHaven Pet Dog Bed | | More |
| | Chuckit! Ultra Ball- dog toy ball | $4.49 | More |