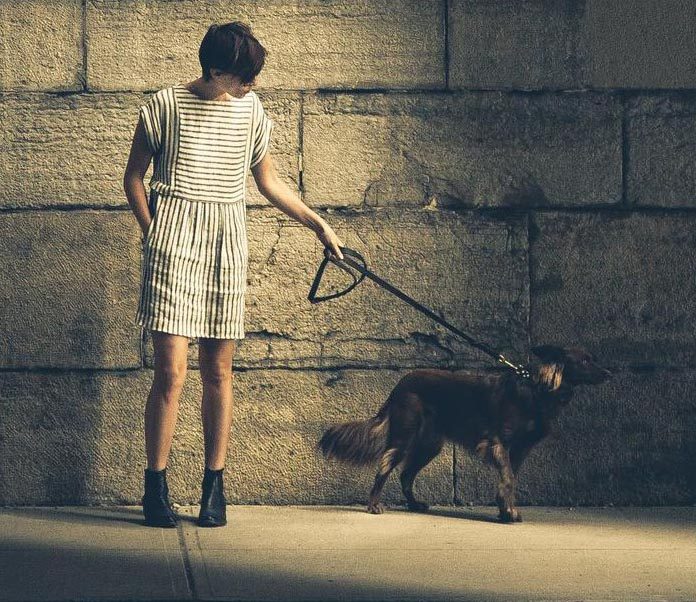 The days are getting shorter, but dogs still need those walks. Get tips for safely walking your dog at night.
As the days get shorter, it can be difficult to walk your dog before the sun goes down. While dog walking at night isn't that different from daytime walking, there are some key safety considerations before you go. From eye-catching reflective gear to safe sidewalk strategies, you can make nighttime dog walks better for you AND your dog.
To walk your dog at night, we recommend:
A reflective leash
Warm apparel for your dog
Carrying a headlamp or small penlight
Taking a safe, familiar route
Walking against traffic
Staying on well-lit sidewalks
Leaving the headphones at home
Many of these are just common sense, but you may not have considered all of them. Leashing up at night is even more important than it is during the day. Just like humans, dogs get startled by people or animals suddenly emerging from the dark. If your dog gets scared while off-leash, he or she may run off, and it's a lot harder to find a lost dog in the dark. Also, a leash will keep dogs from running into the road at night, where cars may not see them before it's too late.
For the ultimate in nighttime walk safety, consider a reflective leash. Warm, cozy dog apparel also comes in reflective varieties, and can help your dog stay more comfortable on cold nights. In icy conditions, dog boots will protect your pet's paws. You'll want to help them get used to their boots indoors, first.
With the right preparations, there's no reason you can't enjoy a nighttime walk with your dog. After all, it's good for both of you!
Recommended Products
| | | | |
| --- | --- | --- | --- |
| Picture | Name | Price | Description |
| | RC Pet Products Pocket Pet First Aid Kit | $12.00 | More |
| | Sassy Dog Wear 13-20-Inch Reflective Orange Dog Collar, Medium | | More |