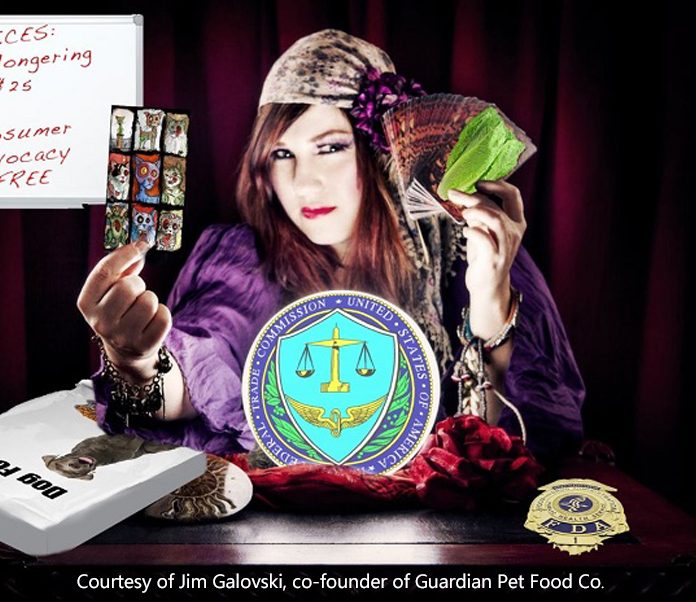 Misinformation and myths plague the pet food industry, but companies both large and small can help consumers find the truth.
Misinformation and myths plague the pet food industry, but companies both large and small can help consumers find the facts using three aspects of Purina PetCare's strategy for connecting consumers and the media with third-party experts.
"Our responsibility is to make sure people understand the facts," Daniel Henke-Cilenti, Purina'sdirector of marketing, said during Purina's Behind the Bowl Symposium on October 30.
However, consumers often mistrust large companies and any information they provide. Who can blame them after oil companies' insistence that climate change lacks scientific validity or tobacco companies' assertion that their products do not cause lung cancer? What's more, consumers have been burned before by faulty expert advice on human foods, such as the recommendation to replace butter with trans-fat heavy margarine, which increases heart disease risk. Pet parents do not want to see their fur babies' health similarly harmed.
Into the void of trust in industrial information, rumormongers have spewed unfounded claims and attained a level of respect among some pet food consumers.
"As a lay person, I'm not going to go to Purina.com, generally, for information," said Beagle owner and professional blogger Lori Pace of A Day in Motherhood, who attended the symposium. "I hear what I hear and that's what I buy."
First, Pace heard that grains increase dogs' chances of developing cancer, then she read that grain-free diets correlated to canine cardiomyopathy. She was left in a quandary as to what was the truth.
Leading consumers to empirical evidence about animal nutrition
Pet food companies can help folks like Pace by guiding them to experts who do not have a profit motive for pushing the Purina, or any other pet food, brand.
"By partnering with third parties and putting that information out there, I think that people see that it's truthful science," said Purina's chief veterinary officer Kurt Venator, PhD, DVM. "It's unfortunate that pet owners want to do the best for their pets, yet they're often going to sources that are filled with misinformation…. A lot of people are going to say, 'oh, of course, you think corn is good Kurt, you're a veterinarian that works for Purina. Of course, you're going to say byproducts are good.'"
That's why Venator partners with academics at Tufts University, the University of Missouri and others, such as his fellow veterinarians who don't pull a paycheck from the pet food industry. He recommended Tuft's Petfoodology as a font of factual information that even his mother or maybe even his eight-year-old could understand.
Connecting the media with quality pet food nutrition sources
While informing consumers leads individual pet owners to the facts, connecting journalists and editors with reputable sources can help the media frame their stories accurately.
"We're doing a tremendous amount of work with the media, with editors of publications both online and print, to try to say hey, if you have questions about nutrition, we're happy to help," said Venator. "We're happy to dispel some of these myths that are out there."
"We need to make sure that among the media and bloggers, that the scientists are heard and the facts are communicated," said Henke-Cilenti.
Encouraging veterinarians to discuss nutrition
Pet food companies can help consumers contact those scientists, but veterinarians are the experts that pet owners have the most direct contact with.
"As veterinarians we want to do what's best for the health and well-being of pets, and we want to make sure that people are making informed decisions," said Venator.
Sharing the science is how to really combat misinformation, he said, which is why part of his job is to work with leading veterinarians and nutritionists.
"We need to encourage those who are experts, like veterinarians, to communicate," said Henke-Cilenti.
However, not all pet owners look to their vets for advice about their pets' diet and nutrition. People often only go to their vets when something is wrong, but the pet food industry needs to encourage pet parents to proactively talk to their veterinarians about what their pets eat, he said.
By encouraging that dialogue with veterinarians, connecting reporters with expert sources and providing scientific evidence to pet owners, the pet food industry can help the empirical strike back against misinformation.