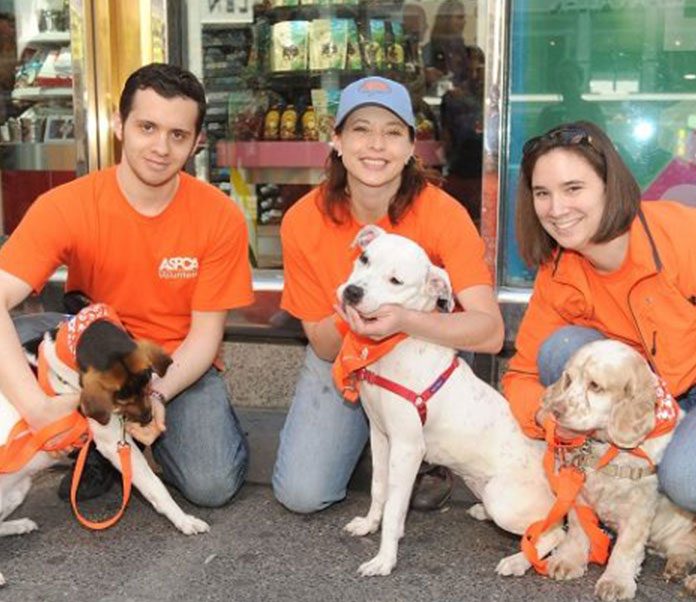 The ASPCA–American Society for the Prevention of Cruelty to Animals–is a 501(c)(3) not-for-profit corporation that works to rescue dogs and other animals, encourage adoption, educate the public, lobby for animal protection laws, and support law enforcement to make sure people and organizations comply with animal welfare laws. They help save dogs and other animals from cruel and negligent treatment. However, the organization has a fair amount of controversy around it, as well.
The ASPCA was founded in 1866 in New York City, which is still the home of the organization's headquarters (ASPCA NYC). Henry Bergh created the ASPCA based on the RSPCA, an organization that exists to prevent animal cruelty in the UK. In its initial years, the ASPCA sought to improve conditions for working horses. They also fought cruelty in slaughterhouses and condemned cockfighting, among other causes. Around the turn of the 20th century, the organization began to focus on cats and dogs, as well. They operated an animal shelter starting in 1894. However, it wasn't until 1993 that the organization decided this kill shelter that euthanized animals was antithetical to their cause. Shortly after, they transferred operation of the shelter to the Center for Animal Care and Control.
What Services Does The ASPCA Provide To Dog And Pet Owners?
The ASPCA offers several services to pet and dog owners. They have a 24-hour poison control hotline, which you can reach at (888) 426-4435, though it costs $65 per call. The organization offers free training and behavior advice. They have a team of veterinarians at their NYC animal hospital ready to provide care to animals in need. The ASPCA also offers pet insurance.
In New York City, the ASPCA sets up mobile spay and neuter clinics for low-income families who can't afford these procedures on their own. They also offer support services to those who are grieving because their pets have passed away.
How Does The ASPCA Help Dogs?
The ASPCA helps with disaster preparedness and disaster relief efforts where animals are in danger. They offer aid with natural disasters such as hurricanes, deploying rescue teams to find lost pets and return them to their owners and offering donations of supplies to those in need. They provide shelter to displaced animals until they can find their families.
The ASPCA assists law enforcement in cases of animal cruelty by providing forensic investigative services and education for police departments on the proper enforcement of animal cruelty laws. They also team up with law enforcement to ensure that dogs seized from puppy mills, dog fighting rings, and hoarding situations find shelter and are sent to good homes. The organization holds an Adopt-a-Shelter-Dog program in October to encourage people to adopt dogs from shelters in addition to many fundraising events throughout the year. They also operate a large animal hospital and shelter in New York City.
Controversy Around The ASPCA
The ASPCA is not without its share of controversy. There have been allegations of wasteful spending in the past, and the organization could do more to make sure that people know that their local SPCA is likely not affiliated with the ASPCA and will probably not receive much in the way of financial contribution from the organization. The organization Charity Navigator, an independent watchdog group, gives the ASPCA a four out of five star rating with a score of 83.75 out of 100, saying that 74.4% of their expenses go toward their mission, with a score of 97 out of 100 for transparency. Those aren't bad scores, but there is always room for improvement.
In 2012, the ASPCA paid a $9.3 million settlement to Ringling Bros. and Barnum & Bailey Circus after bribing a former employee to testify that the circus was involved in animal cruelty. Edwin J. Sayres subsequently stepped down as CEO of the ASPCA.
Before you decide whether or not to support the ASPCA financially or in a volunteer capacity, do your own research. See if the organization is right for you. They do a lot of good work, but no organization is without flaw or opportunity to improve.