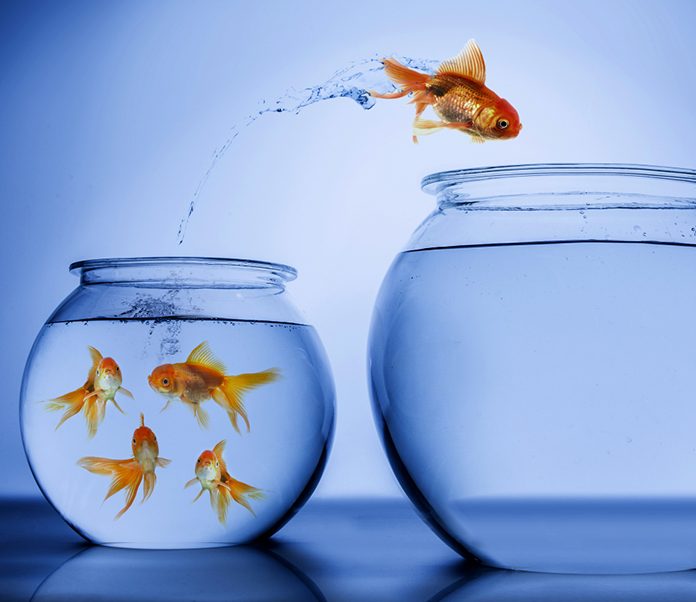 Setting up a new fish tank in your home is exciting! If this is your first time purchasing and setting up an aquarium, you may be wondering what the most important factors are in choosing an appropriate tank. Let's start with the basics:
Tank Size
Select a tank size that best fits in a location that's viewable and enjoyable from anywhere in the room. Although it may sound counter-intuitive, the larger the aquarium, the easier it is to care for. The less space fish have, the more vulnerable they will be to any sudden changes in water parameters. Giving fish space to swim and grow will also allow them to reach their full potential with spectacular colors. A 20-gallon tank is a great choice for a first-time fish tank owner.
Aquarium Material
You will have the option of either a glass or acrylic aquarium. Acrylics are prone to scratching, while glass is harder to scratch but can be easier to break if mishandled. Either type of aquarium is acceptable for both freshwater and saltwater aquariums.
Water Type
Many beginner fish owners start with a freshwater tank, which is conducive to most popular fish species, including Goldfish, Guppies, and Bettas. Within freshwater tanks, you will need to decide whether your aquarium will be a cold water or tropical tank, and populate it with the appropriate fish based on your selection. A tropical community of fish will need an aquarium heater to keep water warm enough for them to thrive! If you're considering a marine (or saltwater) tank, know that there will be different factors to take into consideration, such as whether to introduce reefs and corals to your aquarium or start with only fish.
Fish Type
As mentioned previously, the type of fish you select will depend upon the type of aquarium you're interested in (or vice versa). If you have your heart set on a Clownfish or a Tang, then only saltwater will do. If you really like Bettas, a small aquarium (5 gallon) could be the proper choice. Whichever direction you go, make sure you have the right size tank to healthily accommodate your fish.
Once you've made these initial decisions, the fun can begin as you start your aquarium and acclimate your fish to their new home!
| | | | |
| --- | --- | --- | --- |
| Picture | Name | Price | Description |
| | Aquarium Kit with Power Filter and LED Lighting | $22.99 | More |
| | Aqueon Aquarium Fish Tank Kit | $27.99 | More |
| | Tetra LED Cube Shaped 3 Gallon Aquarium with Pedestal Base | | More |
| | Tetra LED Half Moon Betta Aquarium, Betta Fish Tank | | More |
| | Aqueon Betta Falls Kit | | More |