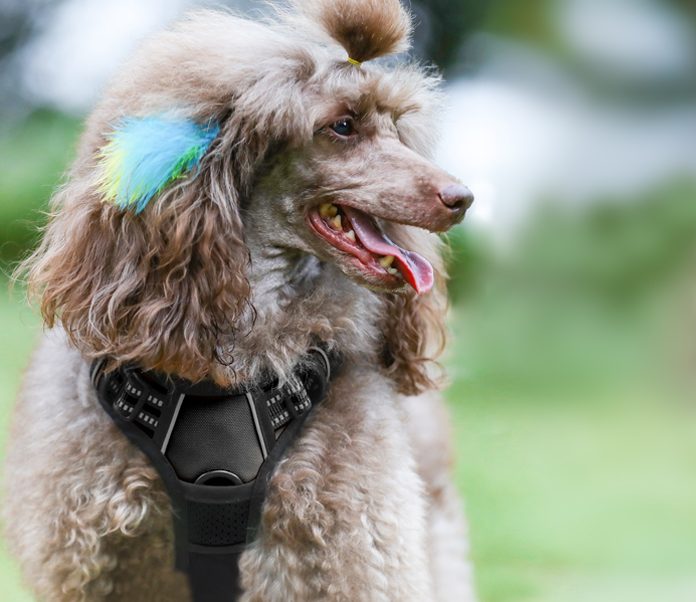 With more and more pet owners taking their pets with them when they leave the house, whether traveling, exercising, or just running errands, demand for products that make it easier and safer for pets to accompany their owners is surging. In full response mode, marketers are coming on strong with products that are portable, durable, and simplified, with innovative features that minimize the stress of pet ownership on the go. Pet carriers are just the start, with marketers in other product categories—including collars and leashes, crates, feeders and waterers, and apparel—also doing their part when it comes to owner– and pet-friendly products that allow pet owners to keep their furry companions close wherever and whenever.

Also of paramount importance in the durable pet products market is the promise of convenience via high-tech features and automation, from self-cleaning litter boxes to automated feeders and waterers to "smart" collars utilizing Bluetooth technology and offering monitoring capabilities. The new "connected" lifestyle, brought to the fore by the growing incursion of online retailers into the pet market overall, has spurred innovations across the entire product spectrum, with smart products appearing in every durables category. Safety and comfort also factor in heavily, with pet owners seeking out top quality items that will both protect their pets and provide a comfortable, stress-free environment. Also impacting purchasing decisions across all durables categories are fashion and style considerations, with pet owners viewing their pet's posh leather carriers, up-cycled collars, and designer garb as extensions of their own personal style.

Focusing on product innovation and consumer preferences, Durable Dog and Cat Petcare Products, 2nd Edition, breaks out this $4.9 billion market into seven categories:
Toys: fetch toys, plush toys, non-edible chew toys, rope/pull toys, treat-dispensing toys, interactive toys, cat scratchers, and cat furniture/"kitty condos"
Collars, leashes, and harnesses: basic/decorative collars, chain/choke collars, muzzle/head collars, training collars, e-collars, and activity trackers (medicated collars are excluded); basic harnesses, no-pull harnesses, and special needs/handicapped harnesses; basic leashes, retractable leashes, hands-free leashes, double leashes, and training leashes; tie-outs/stakes/cables
Beds: pillow/cushion beds, nest/cuddle beds, donut/bolster beds, orthopedic beds, heated/cooling pads, kennel pads, raised cots, and covered/cave beds
Carriers, crates, and housing: carriers, crates, pens/kennels, dog houses, travel/car accessories, strollers, and bicycle trailers, as well as other containment products including pet gates, doors, and fencing systems
Bowls, feeders, waterers: bowls/diners/dishes, elevated bowls, slow feeders, gravity feeders/waterers, electronic feeders/waterers, travel feeders/waterers, feeding accessories, food storage
Apparel/fashion accessories: outdoor clothing, decorative clothing, costumes
Litter boxes and accessories: basic litter boxes, covered/enclosed litter boxes, automated litter boxes (including rake, rotating, self-flushing), decorative litter boxes; litter scoops; litter mats; waste disposal systems (excludes non-durable litter accessories such as waste bags and disposable litter boxes, litter mats, litter box liners, and litter additives)
The completely revised Durable Dog and Cat Petcare Products, 2nd Edition report quantifies the market as a whole as well as category by category, calculating historical compound annual growth rates for 2012 vs. 2016 vs. 2017, and projected growth rates through 2022. Through custom surveying in Packaged Facts' own Surveys of Pet Owners, the study highlights consumer purchase patterns and product preferences in each category. Including dozens of product illustrations, it focuses particularly on trends in marketing and new product development, while also identifying key players in the market overall and at the category level. Additional data sources include Simmons data profiling trends in pet ownership and purchasing attitudes and product preferences, including demographic trends down to the category level, as well as data from the American Pet Product Association (APPA) 2017-2018 National Pet Owner Survey.
| | | | |
| --- | --- | --- | --- |
| Picture | Name | Price | More |
| | Rabbitgoo Dog Harness No-Pull Pet Harness Adjustable Outdoor | $21.99 | More |
| | Outward Hound Hide a Squirrel Fun Hide and Seek Interactive Puzzle Plush Dog Toy | $7.99 | More |
| | Dog Training Collar – Rechargeable Dog Shock Collar w/3 Training Modes | $39.99 | More |
| | Deluxe Pet Beds | Super Plush Dog & Cat Beds | | More |
| | Paws & Pals Airline Approved Pet Carriers w/Fleece Bed for Dog & Cat | $16.95 | More |
| | Outward Hound Fun Feeder Dog Bowl Slow Feeder Stop | $8.24 | More |
| | Dog Apparel Cold Weather Dog Jacket | $14.99 | More |
| | IRIS Top Entry Cat Litter Box with Cat Litter Scoop | $28.08 | More |