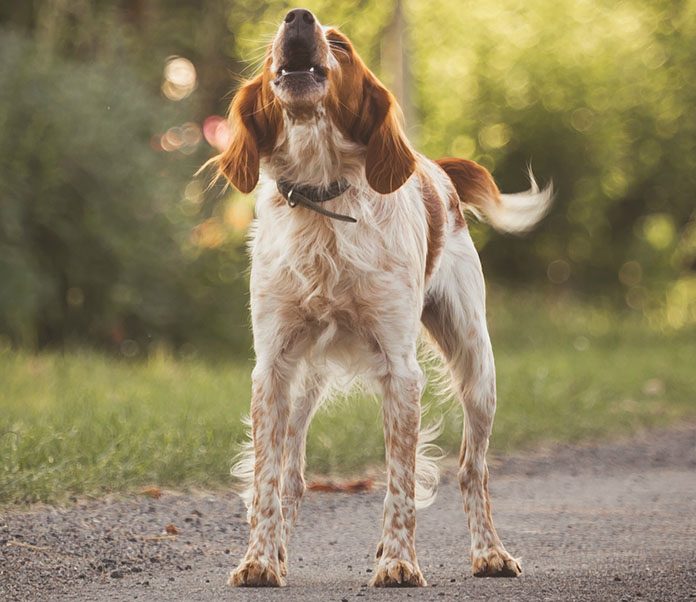 Excessive barking is one of the most common complaints among dog owners. While you can't expect your dog never to bark, there are steps that you can take to minimize the frequency of outbursts. Try these helpful tips to help stop dog barking.
Eliminate Triggers
Prevent barking episodes before they happen by eliminating triggers.
Block view of passersby from your windows and doors
Supervise yard access
Remove anything that attracts other animals to the yard, such as birdfeeders or salt licks
Distract and Engage
Sometimes, dogs bark excessively because they're bored. You can help engage them more by:
Increasing playtime
Taking more walks
Using puzzle toys and feeders
Old Tricks
Distract your pup from a barking outburst with familiar commands. This will help refocus their attention.
Reward Positive Behavior
Reinforce desirable behavior with any of the following:
Recommended Products
| | | | |
| --- | --- | --- | --- |
| Picture | Name | Price | Description |
| | KONG – Classic Dog Toy – Durable Natural Rubber | $12.99 | More |
| | PetSafe Nylon Dog Leash | $5.29 | More |
| | Dog Harnesses- Puppia | | More |
| | Pet Interactive Seek-A-Treat Shuffle Bone Toy Puzzle | | More |
| | Booda Fresh N Floss Tug Rope Dog Toy | $5.10 | More |
| | Guardian Gear Cotton Web Dog Training Lead 6'x5/8″, Black | $10.95 | More |