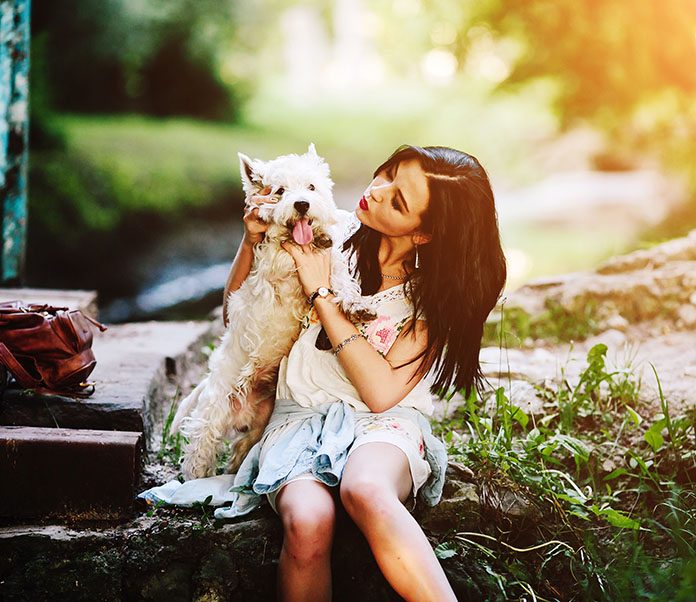 Need to take a trip without your dog? Here's how to find the perfect caregiver for your pet–– along with all the info and supplies they'll need from you.
Finding the right pet sitter is all about your unique pet. Think about your pet's daily routines, personality, and needs, and then decide what sort of caregiver would be a good fit. For instance, a quiet, calm home is probably a better choice for an anxious dog, whereas a puppy might want playmates. Some questions to consider are:
How much exercise and activity does your dog need?
Does your dog suffer from separation anxiety?
Does your dog take meds or have special health needs?
Does your dog get along well with other dogs?
How does your dog behave with strangers?
Be sure to tell your prospective pet sitter all about your dog's habits, behaviors, and quirks. That way you'll be able to determine if you're a good fit. When booking through Rover, for instance, pet parents conduct a meet-and-greet with a sitter prior to the stay. Meeting in person helps all parties, including the dog, get comfortable with one another. Wherever your pet is staying, be sure to introduce your pet to the locale and the caregiver in advance.
Once you find the perfect pet sitter, you'll want to provide them with all the information and supplies to make your dog's stay a success. This includes:
Your travel contact information
Your vet's contact information
A local, backup emergency contact
An updated pet ID
Feeding instructions
Medication schedule (if needed)
House rules about table food, sleeping on the furniture, etc.
Your dog's typical routine
Your dog's favorite toys, bed, and usual food and treats
A pet first aid kit
With the right pet sitter, you'll be able to hit the road happy, knowing your dog is in good hands. It's worth your time to find the perfect caregiver for your dog!
Recommended Products
| | | | |
| --- | --- | --- | --- |
| Picture | Name | Price | Description |
| | RC Pet Products Pocket Pet First Aid Kit | $12.00 | More |
| | Sassy Dog Wear 13-20-Inch Reflective Orange Dog Collar, Medium | | More |
| | KONG Cutesea Octopus, Medium | | More |
| | KONG Cutesea whale, Medium | | More |