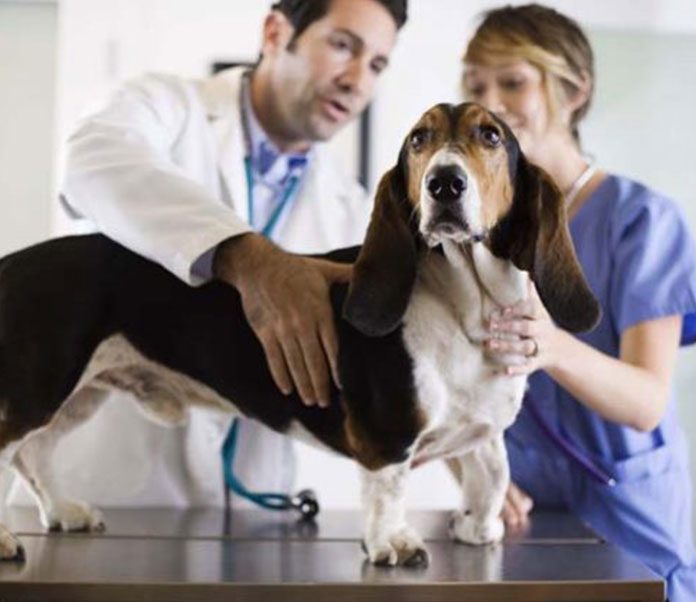 Whether you're a new pet owner or have owned several pets for years, it's a good idea to select a veterinarian before you actually need one. This way, you'll be working with someone who you feel comfortable with and seems to have a good rapport with your pet rather than a vet who is simply nearby, open, or listed first in the Yellow Pages. Choosing a good vet, however, is not as easy as it might seem.
Finding the right vet requires the same patience and diligence that you would devote to finding any other kind of professional—a pediatrician, dentist, real estate agent, or plumber. Here are five steps to take when choosing a vet for your beloved four-legged friend:
Look at each veterinarian's website for a glimpse of the vet's personality, staff, and capacity. While someone can be excellent vets and still have less-than-impressive websites, it's still a quick way to narrow down a long list. Search out what information you can from the site, such as location, rates, specializations, and number of employees. Are they prepared to handle an emergency? That's something else to consider. It's also a good sign if a vet clinic is accredited by the American Animal Hospital Association (AAHA).
Step 2: Ask For Recommendations
There are plenty of resources you can use to get recommendations for a vet. Many animal-centered organizations, like pet shelters, boarding businesses, and grooming salons, as well as other pet owners, will generally be happy to provide you with the name of the vet they know and trust. Remember to ask about more than just the veterinarian. Get insight into staff members, rates, and location. It's also important to make sure they are accredited with the right organizations like the AAHA. If nothing else, you can usually find reviews online via Yelp or other sites that allow customers to rate businesses.
Step 3: Understand How The Clinic Operates
Vet clinics can be run using a range of business methods, and you want to find the one that best suits your needs. Call the clinic and speak to the office manager or similar authority figure. Ask questions about hours, overnight care practices, billing details, and any other services associated with the clinic. Not only does this give insight into how the clinic is run, it gives you a chance to interact with the staff members to see how knowledgeable they are and what kind of customer service they provide.
Step 4: Meet With Each Vet
Once you have a short list of possible veterinarians for your dog, make appointments to meet with each vet. Schedule some time to talk with the vets without your pet. Ask a series of questions, such as their training, whether they participate in continuing education, their approach to treating pets, and the variety of services their vet clinic provides. Ask for a quick tour to get exposure to the type of environment the vet and the staff create and observe how they interact with you, the animals, and other people. Are they capable of prescribing holistic or alternative treatments? Do they focus on nutrition and preventative care? If those things are important to you, make sure they are important to your potential vet, as well.
Step 5: Let Your Pet Meet The Vet
When you've identified the vet you feel might be best for your pet, schedule a checkup or a get-to-know-you visit. See how the vet handles your pet and observe how your pet reacts. While normal stress and wariness are typical in animals out of their normal element, it's important for pets and vets to be able to get along enough to perform a basic exam. Some dogs will be nervous no matter which vet you go to, but pay attention to the vet's efforts to put your pet at ease. Basically, you're looking for good bedside manner, but for your dog.
What steps do you take when looking for the right veterinarian for your dog? What kinds of care are important to you when choosing a good vet? Let us know in the comments below!