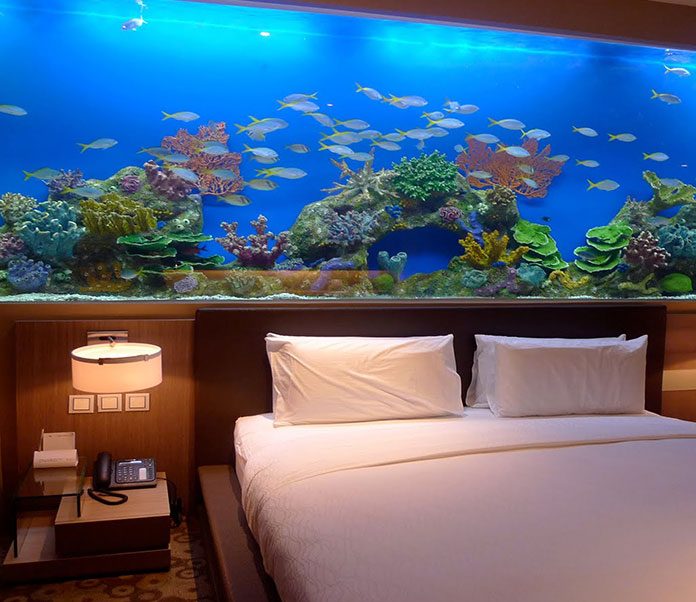 The practice of keeping fish in the home came about in the late 1800's. These fish were usually kept for short periods of time, and were used as a food source.
Home aquariums were generally kept only in coastal towns where the fish were readily accessible. Today, however many things of changed. We wouldn't dream of dipping a net into an aquarium and frying up the family pet for dinner. That's what Red Lobster is for. Home aquariums are for our personal entertainment and enjoyment. Aquariums add life and color to any room. They soothe sick patients at doctor's offices, and entertain small children while their parents are shopping at Nordstrom.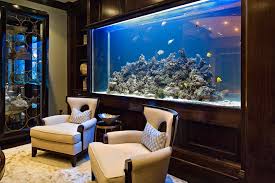 When considering adopting a family pet, think fish. They are a good compromise when your children are eying that puppy in the window of the local pet store. Aquariums need little care in comparison to cats, dogs and even birds. When going out of town, it is acceptable to leave the fish alone for a week or even longer. Just have a neighbor feed them once or twice. There is no grooming or bathing needed for fish. While a home aquarium does require regular maintenance and cleaning, it is minor compared to the care required for larger pets. Aquariums are usually less costly, as well. Dogs and cats require regular visits to the veterinarian, vaccinations, flea and tick medications, etc. Last year the purchase of pet toys was a billion dollar industry. We don't have to worry about buying a tug rope or a stuffed friend for our fish.
An aquarium is less of a commitment than larger pets, and can still be a welcome addition to the family home. Aquariums are great learning tools for small children. Kids get excited if they are involved in process. They can learn responsibility by having to help with the chores associated with aquarium care. Teach the children how to feed the fish and how to clean the tank. Aquariums are very handy for helping kids develop language skills, as well. It's amazing how much conversation can take place between a two-year old and an aquarium. Let the kids name the fish. Have discussions and ask questions like, what color is that fish? What are the fish doing today? Count the fish. Just be careful with counting. If one of the fish has decided to eat some of its tank mates that could turn into a different type of learning experience altogether. This doesn't necessarily have to be a bad thing; you just have to be prepared for it. After all, kids do have to learn about the cycle of life and death somehow. It would certainly be a lot easier to cope with the death of goldfish as a child's first loss, rather than a human family member.
In these times of having five hundred plus cable channels and excessive video games, an aquarium can be a refreshing touch to a home. The next time you sit down for a family dinner, try looking at the aquarium instead of the television. You never know, it may just start an actual conversation.