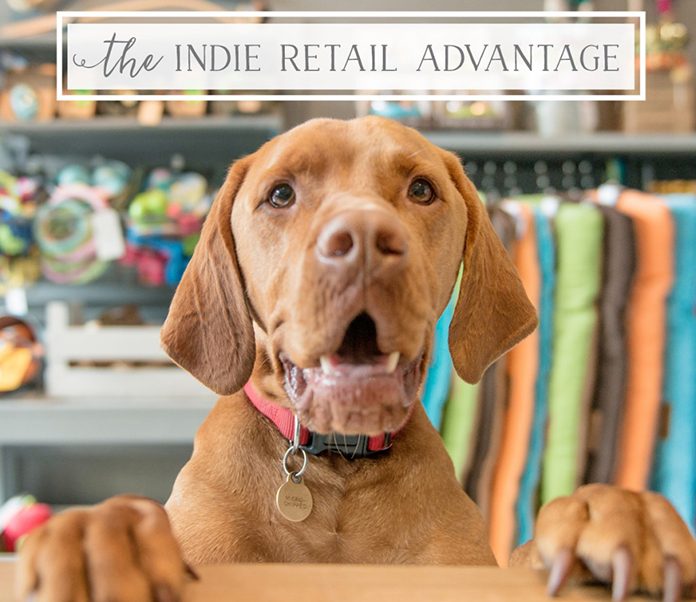 There are still six very important weeks left before retailers can turn their calendars and full attention to 2018, but now—before what will hopefully be a busy and rewarding holiday selling season kicks into full swing—is the perfect time to start thinking about what the coming year will bring, if you haven't already. With that in mind, here are two things that I believe need to happen in the months ahead to ensure the pet specialty retail channel's continued prosperity:
1. Better Channel Strategies
Over the past couple of years, pet product manufacturers have made big strides in helping pet stores stay competitive with online and mass retailers by instituting MAP and MRP policies, or even outright refusing to sell through certain outlets. Still, many could be doing more—particularly in the hard-goods side of the business, where there has been far less emphasis on issues such as pricing parity and channel differentiation.
The entire pet industry would benefit greatly if more manufacturers came up with better, more-defined channel strategies—particularly if they revolve around branding that differs from one channel to the next. The benefits of this type of approach are twofold, as it enables vendors to keep their independent pet specialty retail partners happy while maximizing sales through a variety of channels.
2. The Next Big Nutrition Trend
Let's face it: much of the pet industry's success over the past decade can be attributed to the rise of the super-premium food category—specifically, the trend toward natural and grain-free diets. And while these trends certainly continue to pay dividends, it seems that we may be getting close to reaching a ceiling for the growth that they can drive for pet stores.
Hopefully, we will see the next big trend in pet nutrition move to the forefront in 2018. Could it be diets that incorporate the "ancient grains" that are hot in the world of human food right now? Will raw diets take a big step forward in realizing their full potential? Might something that is not on anybody's radar just yet take the market by storm? Only time will tell, but let's hope that whatever the next big pet food trend is has the same positive impact that natural and grain-free diets have provided over the last several years.