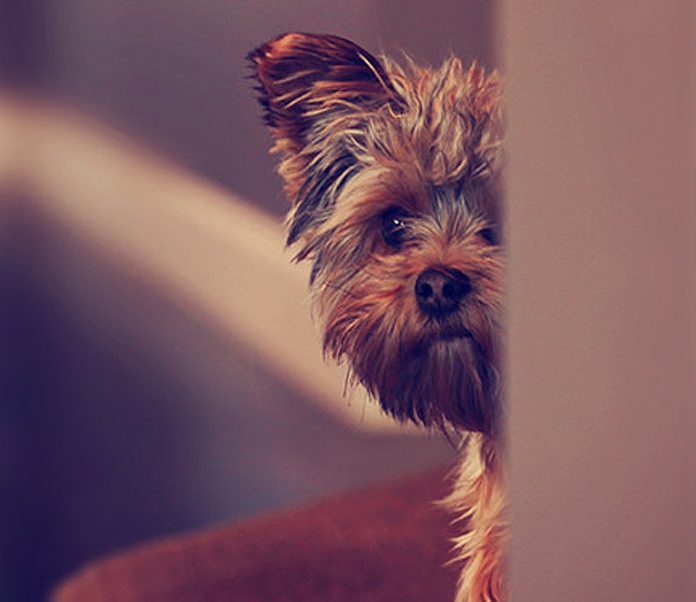 Bringing home a shelter dog might be one of the most challenging, yet rewarding, things you ever do. Unlike getting a puppy from a breeder, we often don't know much about the lives of shelter dogs before they arrived there. Sometimes, dogs are rescued from abuse and neglect, and are placed in a shelter. Other times, pet owners surrender their dogs due to financial reasons or behavioral issues. Many shelter dogs are also strays that have been picked up by animal control.
If you just adopted a shelter dog, chances are there is little information about their past. What is certain, however, is that their past experiences affect how they behave today. If your new furry family member is timid or anxious around you (or people in general), keep reading for helpful tips on how to make them feel more comfortable.
So, you adopted a dog from a shelter. Congratulations and welcome home to the furry pup! But maybe it's been a few weeks, and your new canine companion isn't adjusting well. They might be skittish or fearful and not reacting well to strangers or new animals. Don't let your dreams of couch snuggles and wagging tails be dashed.
Anxious or Just Shy?
It's also important to remember that, despite stereotypes that all dogs love being social and want nothing more than to interact with humans, some dogs have shy personalities. Just like being shy isn't a negative characteristic for you, it's not bad for your dog to be shy, either. The trick is differentiating between whether your pup is afraid or just a little timid.
Observe your dog at home when you're alone. If they're confident in their surroundings, happily playing with you or alone, eating and drinking regularly, and are exhibiting normal bathroom behaviors, you probably have a happy, healthy, well-adjusted dog.
Why Is My Rescue Dog Nervous?
Is your new dog trembling, hiding or quickly withdrawing from social interactions? These are typical signs of anxiety in dogs, and they can be the result of a number of different reasons, including improper social and environmental exposure, and illness or a painful physical condition. Additionally, some dogs may express fear due to an inability to escape or hide from a situation, a history of abandonment or neglect, multiple instances of rehoming or past frightening experiences.
If you have adopted a shelter dog or a stray, it's likely that they've suffered through at least one of the above circumstances, which can lead to anxious behaviors.
How to Help Your Dog Overcome Fear
When you bring home a new dog, allow them time to adjust to their new home. They will likely be exhausted, so provide them with a quiet, comfortable place to sleep. Don't force them to interact with you; allow your new dog to come to you on their terms. These are just the first steps to take when helping a rescue dog acclimate to your home, but sometimes that initial fearfulness can persist, especially with strangers.
If that's the case, you can try these tips to slowly encourage socialization with your dog.
Socialization Tips:
Introduce your dog to new people regularly so that it becomes routine for them
Try shutting doors to other rooms to prevent your dog from having too many places to hide
Provide an approved hideout with their crate, and put one of your old shirts inside of it to make it smell like you
Give them treats when they approach guests to reward them for their bravery
Never force interaction with your dog or allow guests to do so
NOTE: Some dogs may have suffered physical abuse. If you suspect this is the case for your dog, try to observe what the triggers are. Some examples of common triggers include loud noises, shouting and brooms.
Consult Your Veterinarian
If you're worried that your nervous dog is suffering from anxiety, talk to your veterinarian. Be prepared to provide as much information as you can about your dog's past if you adopted them from a shelter. Your veterinarian can give you more helpful advice for making your new pet feel comfortable in their new home and how to help them overcome objects or situations that trigger fear.
Recommended Products
Picture

Name

Price

Description

Earthbath All Natural Pet Shampoo
$8.79
More
Isle of Dogs Everyday Silky Oatmeal Conditioner for Dogs

$

8.

59

More
Vet's Best Flea and Tick Home Spray | Flea Treatment for Dogs and Home
$10.49
More
Nature's Miracle Stain & Odor Remover
$9.82
More
Blueberry Pet Classic Solid Color Collection
$9.99
More
simplehuman Medium Pet Food Storage Can
$99.99
More
PetSafe Nylon Dog Leash
$5.29
More